I've just completed the first photo gallery from our May trip. Images in it are from  Great Smoky Mountains National Park. I will likely post some of those photos here, on occasion, along with images from other photo galleries of our travel.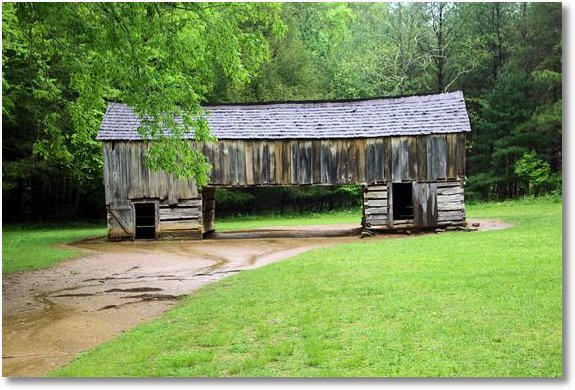 A "drive-through" barn in the Cable's Mill area of Cades Cove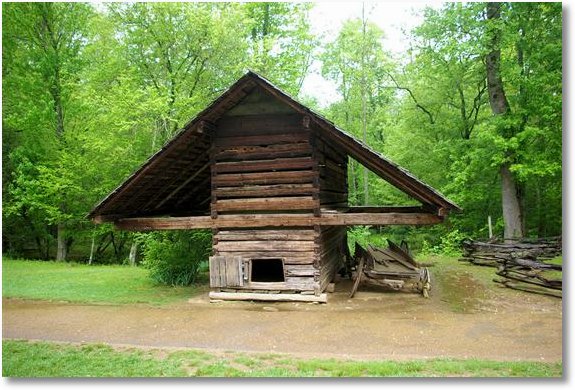 Corn Crib – Corn was dried on the stalk and then stored here still on the cob. Corn was the major food source for both humans and livestock.
John P. Cable grist and saw mill
An overshot water wheel mill used to grind corn into corn meal and wheat into flour. The water wheel could also be used to power saw mills as well. After the saw mills, homes were almost exclusively of frame construction. As well, most owners of log homes bought lumber for siding to cover the logs of their "old-fashioned" homes.